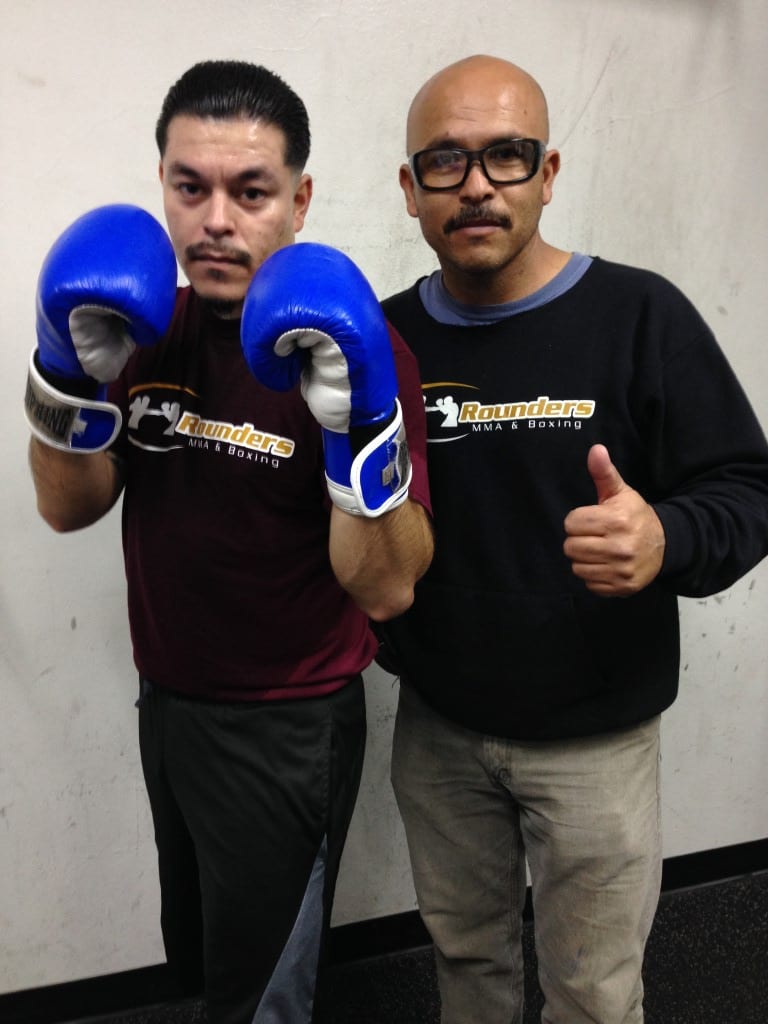 I enjoy boxing therefore, I self-taught what I believed were the basics many years ago, soon I found out I knew a little to nothing when I met a couple of instructors (who fought and did well as amateur) they trained me at their house and provided great feedback in areas I needed improvement. A few months ago I came across Rounder's and met the Gym Staff who are motivating, inspiring, passionate, knowledgeable, and genuine individuals who enjoy what they do. My experience at Rounder's has been one of kind I have had the privilege to workout with many talented upcoming fighters, witness Alfredo, AKA, El Perro Angulo (23W 5L 0D 19Kos) train before his victory against Hector Munoz, and last but not least I lost 18 lbs while learning boxing fundamentals, developing great relationships, and refining my definitions of determination and discipline. I would encourage anyone to come try a class at least once it's a new year, reach your health goal with the proper guidance here at Rounder's.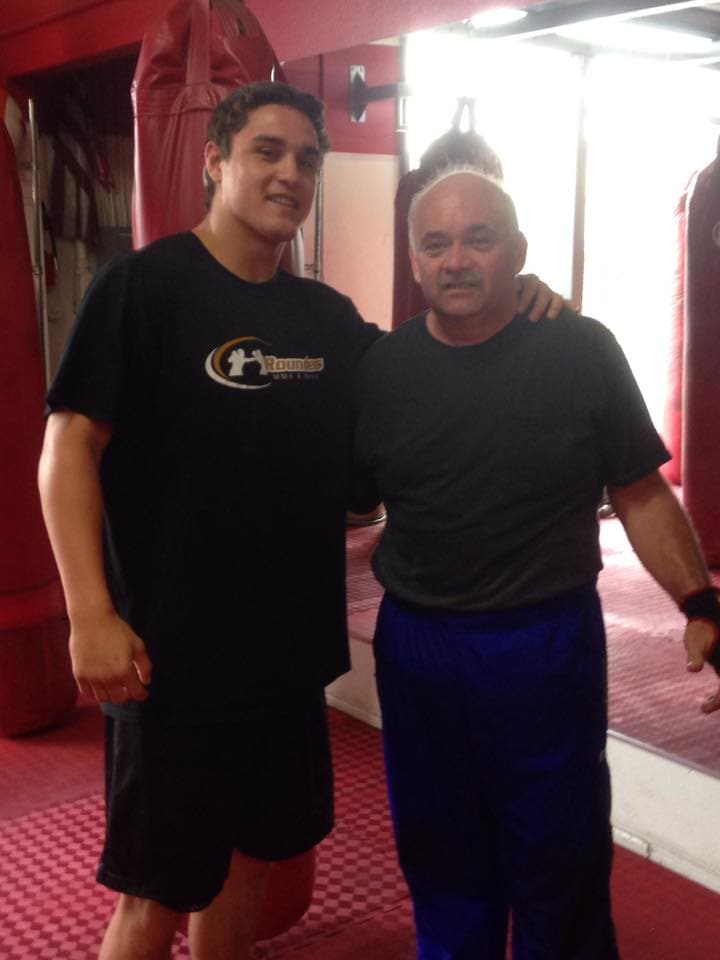 Congratulations to Alfonso Montes of Santa Ana who has went from a size 38 waist to a size 34 waist. He has gone down four waist sizes training everyday in the 9am cardio kickboxing class at Rounders MMA and Boxing.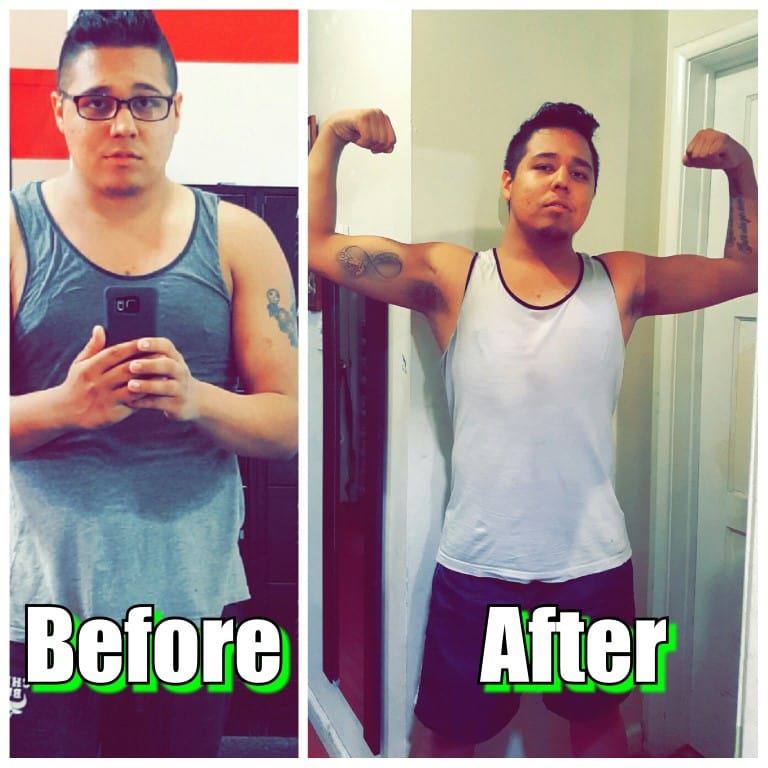 I've always struggled with weight and I've always felt so insecure because I was never those people with the six pack abs and i would always tell myself I was meant to be just another fat guy! But I told myself "you don't loose weight by being miserable and complaing, you loose weight by taking initiative". I came along Rounders MMA & Boxing about 3 months ago and I have found a home that does nothing but help you be motivated and pushes you to do your best! The coaches are true motivators and super supportive! You never feel judged and you always feel accomplished. When I started at Rounders I was at 201 pounds and I've dropped 20 pounds in 3 months. I'm so happy and can't wait to keep pushing myself! This is only the beginning. Thank you Bao Quach and the rest of the amazing staff!!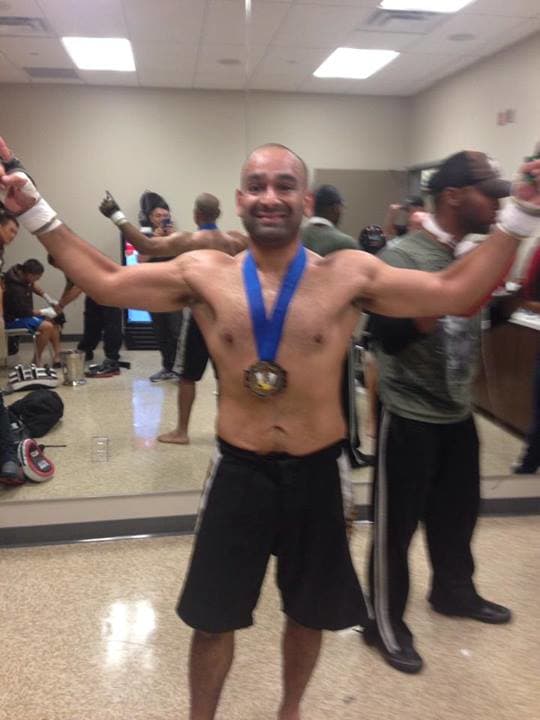 I really want to take this chance to thank Bao Quach and the staff at Rounders MMA and Boxing. A bout a year ago I was 240 lbs. I wanted to get into shape but I figured it was impossible. After checking out 3 schools, I met Bao Quach. I was impressed by the facility and his no pressure approach to training. I put in the hard work and he was with me the whole time. Rounders MMA changed my life. If you are willing to put in the effort, it will change your life also. I was not only able to get into shape, but I have met so many great people I am proud to call friends.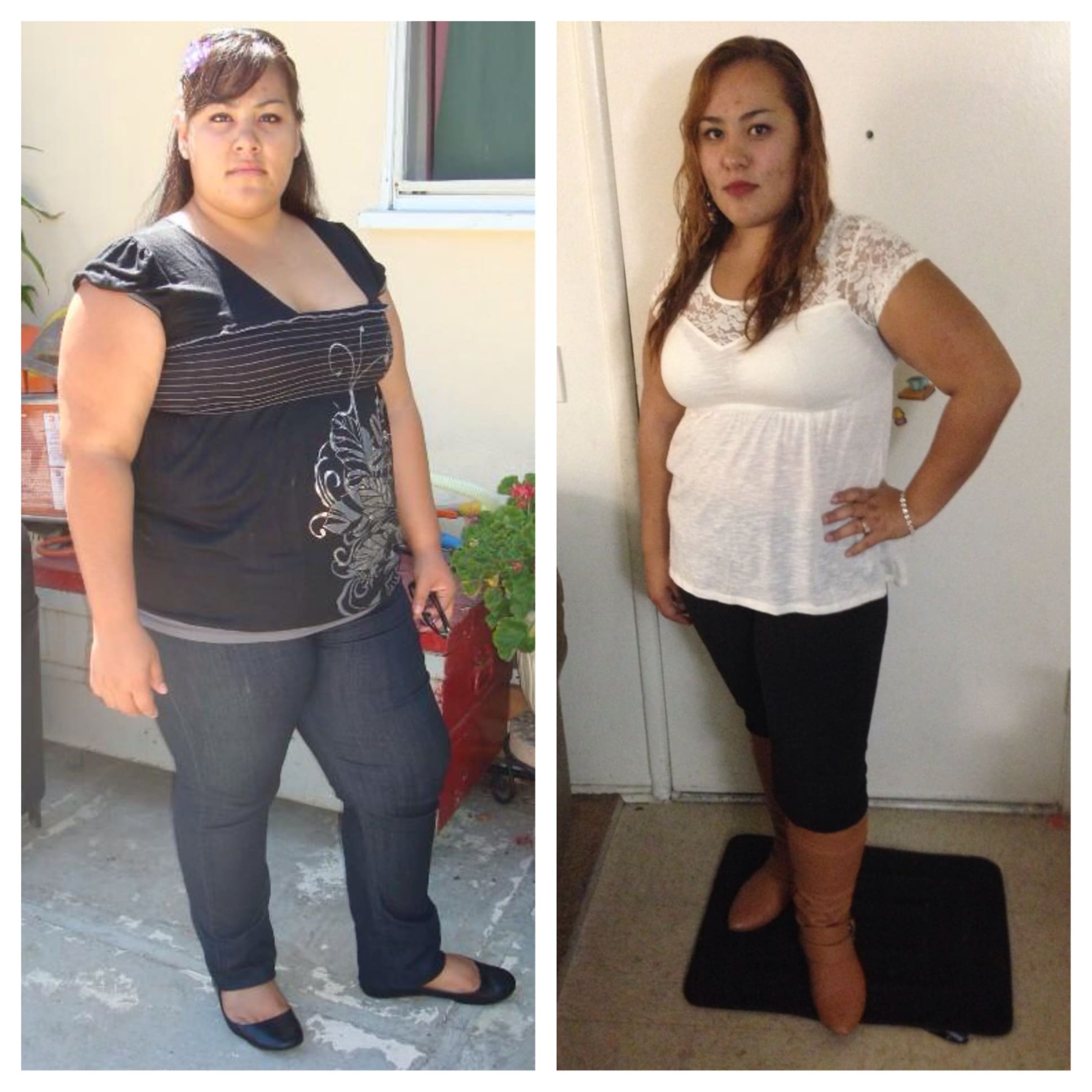 A year ago in June of 2013 I was on a mission, a 5'5 mother of 2 weighing in at a scary 291 lbs. At my young age of 23 My mission was to find some type of gym or sport that I could fall in love with so that I could lose weight. I knew that working out from home would never work and I knew working out at a gym was to complicated (all those machines that no one really knows how to use). So I decided to start my research, first a look into classes that would make me lose weight fast some type of cardio involved class, I came across Zumba but after trying it a few times I decided that was not for me even though I love to dance it was just to complicated and I could never catch up to the other people which lowered my motivation levels. After more research I started looking into kickboxing cardio and learned that u could lose around 1,200 calories in a one hour session. So while looking for gyms that offered these classes I came across Rounders MMA and Boxing and that's the day that everything changed for me, I read the gym's yelp reviews and was amazingly surprised that all the reviews where great, all the people on there seemed to love the gym and the owner MMA champion Bao Quach. That same day I made a call to request a free trial which they were offering, I just had to try these classes out. Bao (the owner) answered the phone himself and told me to come in the next day, he gave me the class schedule and the next day I was there. When I approached the gym I was surprised that the gym felt so comfortable, it is a smaller and privately owned gym so everyone knows everyone, it felt awesome walking in and immediately being greeted by the owner and introduced to all the boxing trainers, he gave me a quick tour and turned over to the trainer at the time. What I love about the classes is that it is not a boot camp type training, my very first class being as heavy as I was... honestly I was afraid and self conscious of just how much I might be able to do. The trainer was awesome and never pushed me to hard, he let me do just as much as I could and let me set my own limits. He paid close attention to me during the class, knowing well that I needed more of his attention since it was my first day and he even offered alternative ways of doing the workouts since I wasn't at the same level as the rest of the people in the class. The class was super intense I was pouring in sweat, I remember my first class I was not able to run even 1/8 of a mile, I jogged half way and walked back it was a huge wake up call, my first class I was only able to make it through 30 min. Of the hour class. I told the trainer I couldn't go on anymore but I promised to come back the following day. It has been more than a year now and everyday is a new adventure I never get bored of the classes in fact it excites me to get there and get my day started. When I first started there was only one class a day available but now the popularity of the classes (because they are so good) has made them grow and now the gym offers 3-4 classes a day and has even taken over weekend days. The trainers are great they motivate u to be ur best and the people that take the classes are awesome and down to earth we all support each other and motivate each other as well. The classes always keep u coming back because the technics and the trainings are never alike so ur body never has the chance to get used to the class or the routines. To the date I have lost 80 lbs. And this journey has not been easy but it has been tons of fun and I've met a lot of great people on the way. So today I'm proud to say I'm 25 years old still a 5'5 mother of 2 but now I'm weighing in at 210 lbs and still losing weight. It is really all about balancing ur diet with ur exercise. 16 months later I'm still in the gym most days of the week and will continue to go for a long time to come. Rounders MMA has helped me out so much not just with my weight but also with my anger issues it helps me mellow out and with my anxiety I've learned to pace myself and relax. Not only has it been great for me but now I'm able to do so much more, now I can go out with my kids and actually play with them not just sit while they run around and my boyfriend has also benefited he loves to have a confident woman at home, most importantly though I have benefited from it I'm so happy with myself now I love the person that I have become and I will continue to work hard to get to my goal of 180 lbs. And I know it won't take me long with Rounders MMA and Boxing :).
Best MMA place in Orange County. Have all types of classes to choose from. The location is great and the hours are very flexible and everyone like nice and very helpful! I love this place and high recommend for those who want to train like a badass or get fit or stay fit.
Honestly one of the greatest MMA gyms in the Orange County area. Instructors are passionate about teaching and helping their students achieve their goals.
I really love this place!! Nice enviroment and you feel like you are training with family 100%%% recommended!!
Hands down the best gym I've ever been to. Great people, training and equipment.
Rounders has an Friendly atmosphere, I didn't find any egos here either. They offer Real Boxing, Judo as well as Jiu-jitsu, and Muay thai. I am enjoying this experience and having fun! Definitely recommend it if you are looking for a good school to train.
This is the best place to train! Everyone is helpful, friendly, and it has a positive atmosphere. There are also so many time options available so you can fit in a workout even when your life is busy! The coaches are amazing! I love this place!
Intense cardio training classes, opened daily, great instructors!
Best place to train MMA, Muay Thai, Boxing, BJJ, Judo and wrestling. Great training partners, great instructors.
Great Location, lots of classes Bao makes sure you train hard.
btw this place is great value cost is lower than most gyms 5 Stars
Great friendly , fun, and egoless gym. Everyone is treated as family and everyone helps each other. This is my second family!
Bao Quatch is a a great teacher, fighter & his gym
Is a great spot to get your
MMA on! Best of luck Bao!!
Its such an awesome workout! It's my A.M Family!
You won't regret it!
If your ready for a transformation, come join US!
Great gym, affordable, with world class instructors....does not get any better than this.
BRILLIANT GYM! Everything about it is Top notch and great, workouts are great and training is awesome as well
This MMA gym is super amazing. The trainers are super amazing! They push you harder! As I keep going, I keep getting better and stronger!
Total joy, if you want a great work out, and train properly try rounders very affordable, lots of classes love it,!!!
Most pleased with the workouts and training here. The staff is friendly, helpful, and supportive of your goals.
Great camp to work with. Bao Quach is the man. Awesome coach and pay attention to details. If you want to get in shape and learn self defense or train to compete. This is the gym to go to.
I had a short break out of school and wanted to polish up kickboxing and jujitsu. I wanted to get the most out of my time, so I did a lot of research before deciding on a gym. I watched all of Bao's fights. At Shooto, I saw him decimate the #2 ranked guy in the world in 2012 Hatsu Hioki (just under Jose Aldo) in Japan. The only way that guy got away with a draw was because he was in his hometown. On a week's notice Bao nearly submitted LC Davis in the first round at Affliction (on the Fedor vs Arlovski card) with his technical jujitsu. He won numerous world titles in jujitsu tournaments and MMA titles such as

He was previously ranked 9th in the world by sherdog and even higher in some other ranking media.

He is the Current Featherweight Champion of Icon Sport 140-lb North American Belt
2011 Abu Dhabi Qualifiers, North American Submission Fighting - 3rd place with only one loss in the tournament to Jeff Glover
2011 ADCC Pro Trials - Silver medalist
2010 Worlds Brazilian Jiu Jitsu No Gi, Brown Belt Division - 2nd place Silver medalist
2003 Pan Am Advance Division No Gi Brazilian Jiu Jitsu - 3rd place Bronze

2011 Numerous Gold Medals at the Black Belt and Masters Level in over 30 tournaments in 2011 and this year. He has a kickboxing record of 8-1 and won 15 of last 17 fights to world ranked opponents. And his students consistently place 1st and 2nd in jujitsu competitions.

In 2013, Bao focused on training students and moved away from the competitive scene, but he competed once at famous Grappling X tournament in two weight divisions at the masters level on a one day notice, without any conditioning or weight cutting, at the highly competitive 160 and 175 pound division. At first I thought he was crazy, and I asked him why would you do that and put yourself at so much risk for injury. I kind of remember he said he did it just because many of his students were participating in the competition and he just wanted to take the opportunity to do a competition with his students too. The divisions included numerous high caliber black belts and UFC-level/Strikeforce fighters like Joe Duarte. I couldn't believe what I saw. Bao went against these guys who clearly much bigger than him and also were technical masters of their craft, with master level credentials in their fight records, and he nonetheless cleaned out both divisions taking two first place medals home. The nail-biting matches were an inspiring display of technical mastery, heart, and strategy, as Bao out-chessed his intellgent, physically stronger, heavier, and larger competitors.

On top of that, the gym is not only fully equipped with all the basic weight-lifting and cardio equpiment of the highest quality brands, but it also holds numerous MMA, jujitsu, and boxing specific training equipment you will not find at other gyms like the endless rope machine, the knee slider, wind bikes, weight suits, grappling dummies, heavy ropes, sledge hammer on truck tires, ladder ropes, every type of specialized punching bag, versa climbers, olympic rings, fully adjustable multi-level, multidirectional, multi angle therapeutic Roman Chair, top grade thick jujitsu mats, top grade olympic wrestling mats, and more. During our training he Bao would regularly incorporate these jujitsu-technique-enhancing special machines into the conditioning aspect of the class. He is also surprisingly very attentive of an individual's weaknesses when teaching often coming around and explaining to me in detail why i wasn't successful with a move and specifying how to improve the technique.

Bao definitely lived up to the hype. After training for two months I was able to turn the table on guys that were previously beating me at the Ralph Gracie gym in San Francisco. On top of that I was able to tap out every guy on the very competitive Judo team at U.C. Berkeley
Bao is very technical in how he teaches. He shows you all the details of the moves, from the set-up, to when where to use it. Then he has you drill it, then puts you in all the situations you'll have the opportunity to use the move and has you go like 80%.

I took the mma striking class too. I've trained 25 years of kickboxing and I compiled a 5-0 amateur boxing record at U.C. Berkeley, so I thought I knew most of the stuff. Bao proved me wrong. The way he and some of the amazing coaches could spin circles around and me and easily get through my defenses let me know I so much to learn. They taught me numerous setups for my punches and kicks that I never saw before. Every class I learned how to improve my striking. By the time I returned to school and sparred I was knocking people down left and right with my front kicks, my clinch was tremendously improved, and my boxing combinations were improved. I took some boxing classes with Hugo too, these guys know how to make champions. Their competitors were constantly going to national competitions and consistently getting medalling at nearly alll the weight classes

Bring your kids too. I went to watch the last tournament and Bao's kids swept several divisions taking 1st and 2nd in a national jujitsu tournament. I looked up their track record...holy moly!! they are a very successful competitively and consecutively winning many many gold medals at tournaments. They have an outlet for disciplined, very competitive adults and children. They go to tournaments non-stop throughout the year. I didn't feel so much pressure for myself, they only asked me nonchalantly every other week if I was interested, but I could tell there was always preparation for competition going on. But the competitors weren't weird people as I thought competing type of people would be. They were in fact really friendly and relaxed in training. They were also appreciative when I work them, as if I was providing a training partner or alternate method for them to train, as they might encounter in a tournament. They wanted to avoid injury as much as any health conscious person would or even more; during my training with them they seemed technically focused, and used minimal speed and strength to tap me out, yet keeping it very safe for me on the mat. There is like a peaceful zen to these students that, make you appreciate the discipline and peace and technical aspect of martial arts.

Despite the technicality and focus on technique of Rounders students, the strength and conditioning classes for the different disciplines Rounders offered: boxing, wrestling, no-gi jujitsu, gi jujitsu, mma, muay thai kickboxing or just weight loss (which they are experts at perhaps due to weight cutting involved with competition) blew me away. The techniques they utilize in these classes are either innovative or well researched, and specific to the sport of your choice, because most the moves and exercises I was doing, I had not seen before at the gyms I had trained before, yet they felt extremely effective for my movement and skill set. I definitely felt much stronger and improved and fit when I returned to norcal. I am really happy that I made Rounders MMA & Boxing my home away from school, and will utlilize this gym whenever I am in Southern California.
Awesome gym, great coaches and a friendly environment for all. If you want to be a beast this is the gym!!! Thanks coach Hugo Vargas and Bao Quach
Great gym. Coach Nick does a great job there. Welcoming & knowledgable staff!
My Boys love it here and very GOOD positive energetic Vibe once you walk in good prices.
If you think your training hard already hmmmmm!!! I don't remember the last time I got pushed this hard and I train 110% already.
Great facility with great coaches! I wouldn't go anywhere else!
The Coaches, the enviroment, the vibe. Shut up, Wrap up and Dance.
This is the best gym . My favorite instructor is back. We have awesome man program. Can't wait to compete.
So far my son loves it here!
Great place to workout!
My boys like coming and i love seeing them learn this sport.
Best gym ever..love it ..!!
Best gym ever