Muay Thai Kickboxing Classes For All Levels
In Muay Thai Kickboxing at Rounders MMA, you will learn the proper techniques for punches, kicks, elbows, knees and clinches, as well as learn the various methods of defending the body from these types of strikes.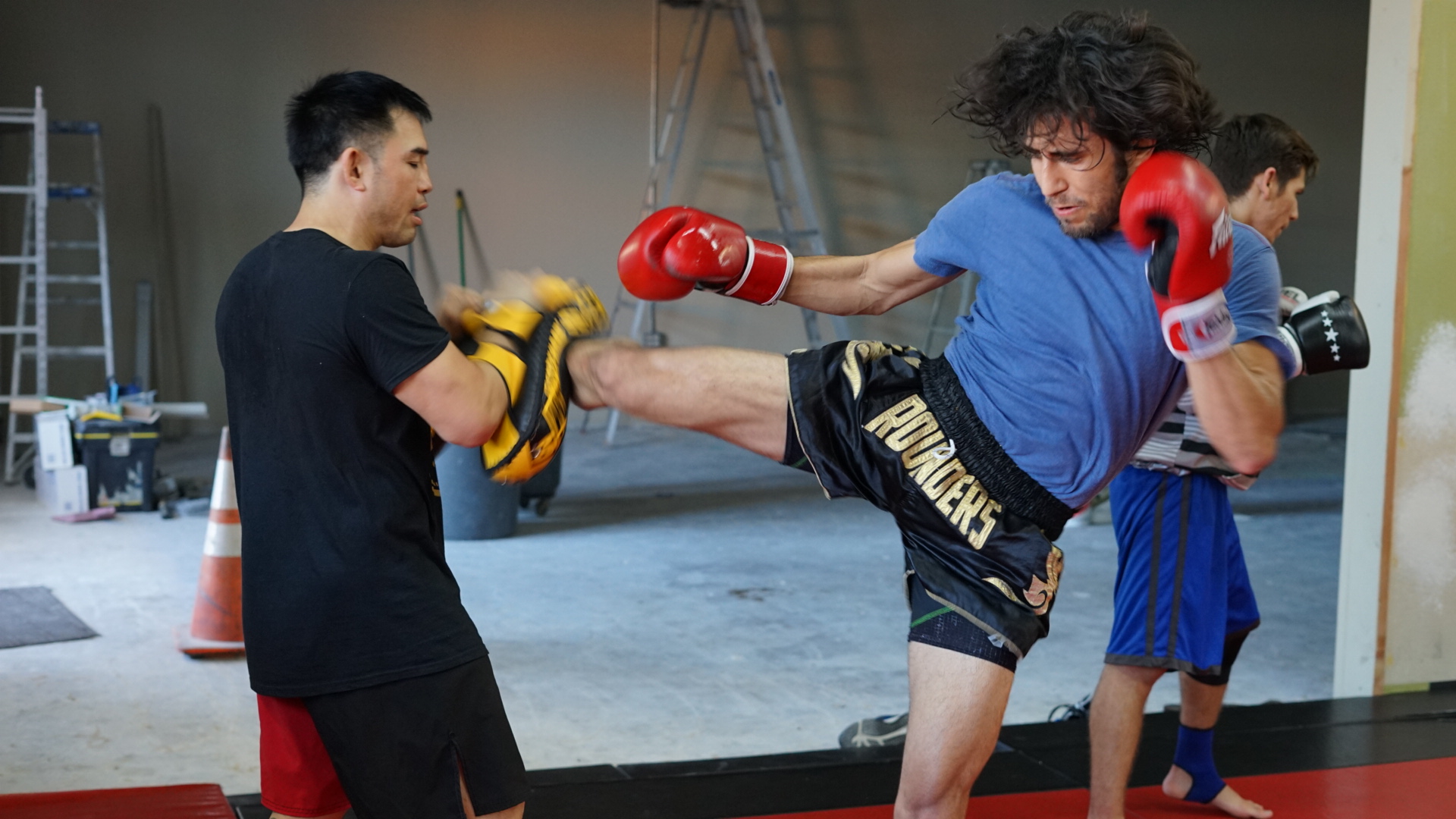 Get Pro Level Kickboxing Training in Santa Ana or Fullerton!
Get ready to step it up by training and conditioning like a pro kickboxer or Muay Thai fighter. Kickboxing is a great way to learn self-defense, build confidence, and improve your fitness!
Our Muay Thai drills and exercises in training will include:
Bag work
Mitt work
Pad work
Full contact partner drills
Full contact sparring
Required equipment for our Muay Thai Kickboxing program includes headgear, hand wraps, boxing gloves, and shin pads.

Get Started Today!
If you are interested in learning more about our Muay Thai Kickboxing classes in Santa Ana, just fill out the short form below!
Our Muay Thai Kickboxing Classes Are Located In