Kids Martial Arts Classes Now Enrolling In Santa Ana!
At Rounder's MMA we incorporate our Kids Martial Arts classes with techniques used in different areas of martial arts. Each of our students will learn effective self-defense moves that can help them in any situation. Our Kids Martial classes are led by enthusiastic, friendly, and skilled trainers who are experienced in working with kids of all ages and skill levels.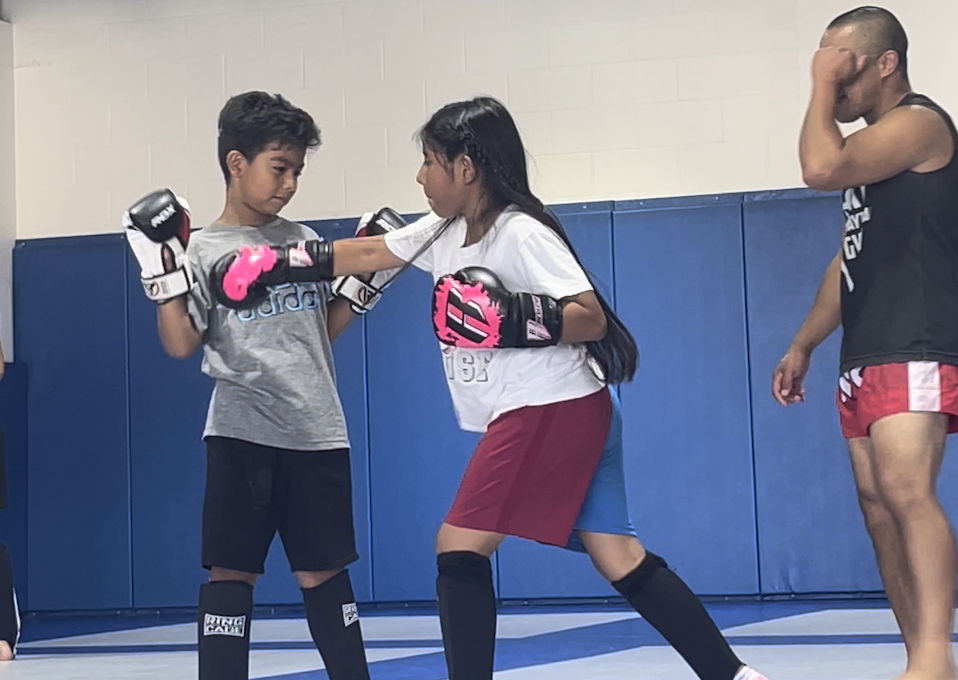 Choose A Kids Martial Arts Program Your Child Will Love!
Does your child like to roll around on the ground? Do they prefer punching or kicking instead? Here at Rounders, we have lots of options:
Kids Boxing
Ages 5-12
Our boxing class will teach the proper way to perfect the different punches like the jab, uppercut, hook, and cross. We also will be going over proper footwork and head movement techniques including defense, blocking, ducking, and rolling. Your kids will float like a butterfly and sting like a bee!
Kids Gi Brazilian Jiu Jitsu
Ages 5-12
In this class, students will learn the art of Brazilian Jiu Jitsu. Techniques learned are ground defense and self-defense grappling which include chokes, joint locks, and positional control. Proper techniques on how to apply these moves will be learned with the appropriate use of leverage. Our focus is to prepare students for competitions and self-defense. Children should not be afraid of bullies!
Required equipment for BJJ: A standard regulation Gi, Mouthguard
Kids MMA
Ages 5-12
This class will focus on mixed martial arts and combine all the martial arts used in MMA. Muay Thai, Boxing, Brazilian Jiu Jitsu, Wrestling, and fitness.
Required equipment for MMA: MMA gloves, Shin pads, Mouthguard, Headgear


Sign Your Kids Up For Kids Martial Arts Classes in Santa Ana and Fullerton Today!
Our classes integrate ethics like respect, courtesy, hard work, and discipline. We want each of our students to evolve not only in terms of their martial arts skills but also as an individual. If you are looking for a way for your child to have fun, stay active, and achieve their goals, simply fill out the short form on the side of this page or stop by for a free trial class today!
Our Kids Martial Arts Classes Are Located In